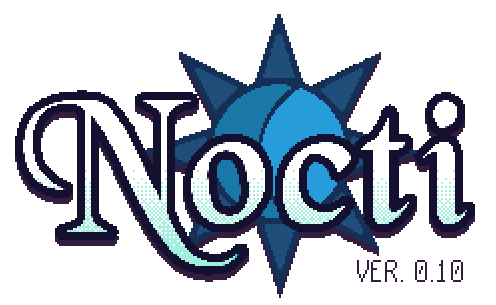 Nocti
Nocti vers 0.12 released!
---
I've created and uploaded a new version of Nocti!
The biggest change is that you should finally be able to save your game, but I've also fixed a few bugs and changed a sound effect or two.
I wanted to have Nocti available as a single .Exe file for you to download and play, but for whatever reason I seem to be doing it wrong and it does not allow people to save, so I'm just uploading the "raw" deployment file in hopes that it actually works. If it doesn't work I'm considering trying to port Nocti to a new rpgmaker MV file; let's pray it doesn't come to that.
Files
Nocti 0.12 MAC.zip
350 MB
Sep 22, 2020