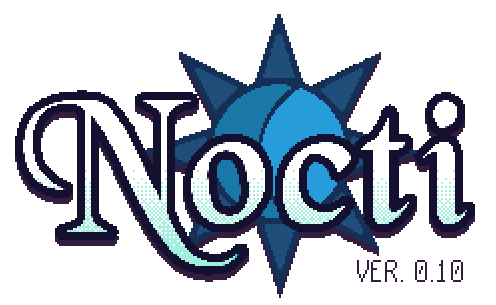 Nocti
Hello! Long time no see.
I don't have a whole lot to report so I'll keep this brief; work on Nocti is going well! I'm about halfway through spriting the most complicated tileset I've ever done for a new area. Here's a sneak peak: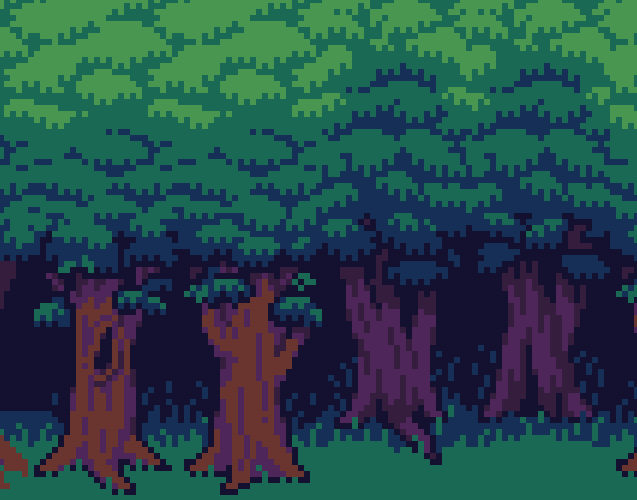 I also decided to start editing the sprites of the NPCs to give them more personality. Instead of every character having the same standing pose in four directions I've changed it so most of them only have one pose, most with an idle animation, and the ability to turn their heads towards Nocti for the Cat effect.
admittedly it is a lot of work, but I think it helps the characters feel like characters instead of just NPCs. I don't know if I'll have them all finished for the next update, but I'm not prioritizing them over the stuff that NEEDS to get done.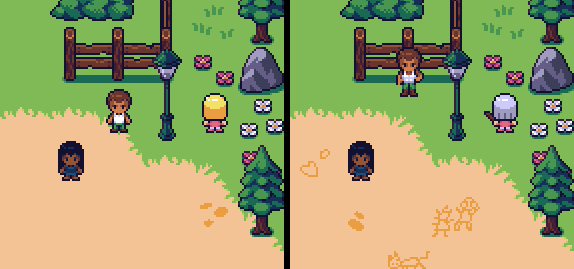 I've also edited the sprites of all the maidens. Because they are main characters I'm also giving them extra animations that I'll use for special scenes. Animating faces is fun, I'm really enjoying practicing sub pixel shading to give them extra flair.