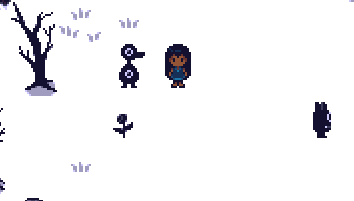 I knew December was gonna be a busy month, but I was still able to get a little bit of stuff done. More NPCs have been made and more new areas have been started.
Now that I'm finally, FINALLY done with the December rush I can get back on track and hopefully finish the shadow world and start on another area that was in the demo. I don't know if I mentioned it before in an update but the plan is to have a demo available this year that contains all of the worlds that were in the game jam version but bigger and better.
I'm also in the process of writing up a Visual Novel and making a tiny little platformer game in a game making class on Wednesdays. I'll post more information on those when I have something to show.
Thank you for reading!