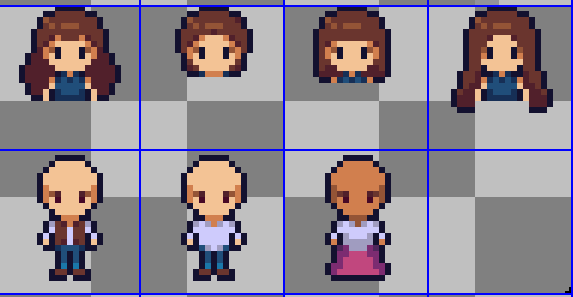 Whoops! Sorry about being a day late.
Work on Nocti has been a little slow for a variety of reasons, but progress is being made. I've started working on NPCs and fixing up sprites to improve readability. I've also upgraded the options menu using a plugin by Sumrndmdde that will allow for all sorts of cool things.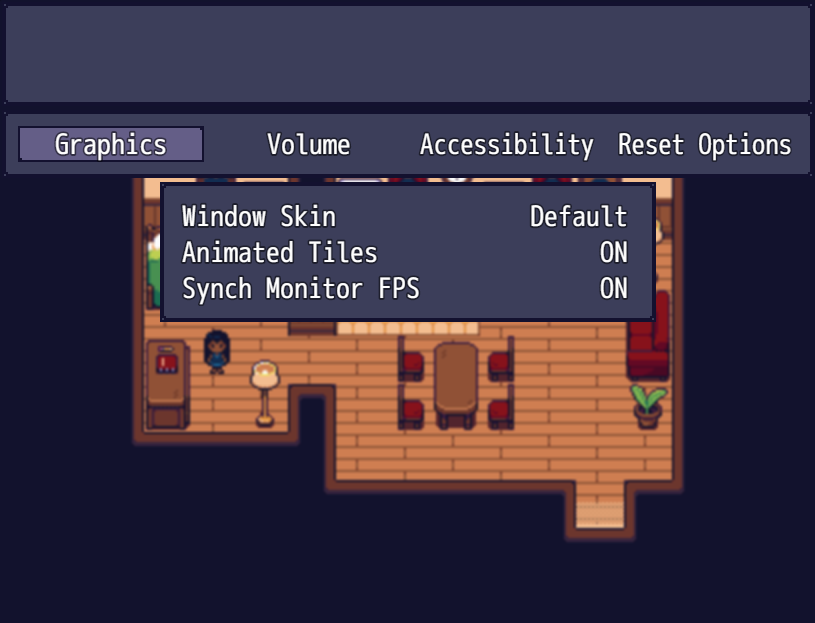 For now I've decided to ditch the pixel font and just use the default RPGMV one for readability. I might change it back but it doesn't bother me nearly as much as I thought it would.
I know this is a small update, but if you want more you can always check out my twitter, where I post wip sketches and musings about the game!
(crossposted from the DevBlog on Tumblr! http://gamesbynuxill.tumblr.com/)