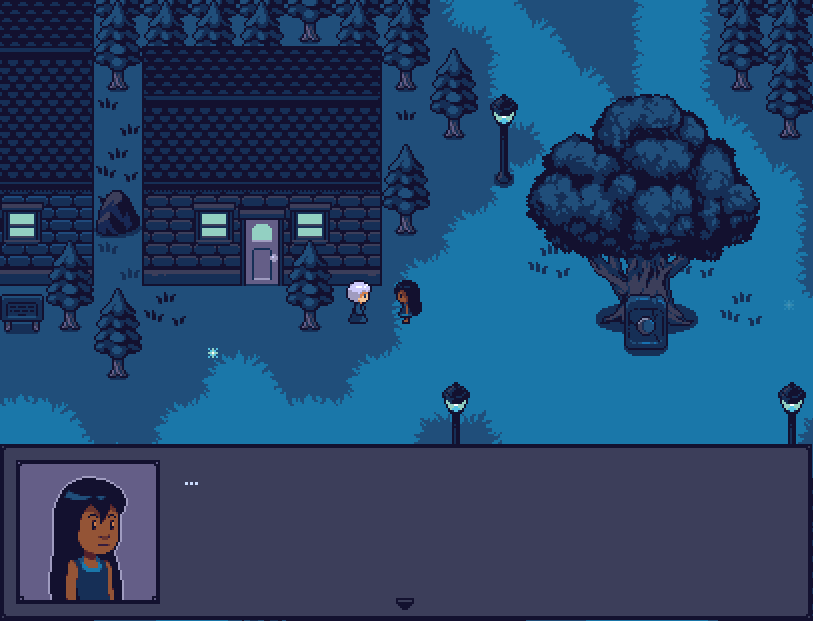 Unfortunatley I don't have a lot of things to mention this month about Nocti, since I lost a good chunk of time to Job juggling- almost half the month I was too busy or too tired from long days to get anything substantial finished. But this balancing act ends in a few days so hopefully I'll be able to get back on track.
As you can see, I've changed up Nocti's color palette a bit in order to adress some of the issues I had with it. It's not perfect, but I'm much more satisfied with how things look. I also was able to update the effect system and now it's much easier to parse and uses less plugins than before.
The starting area is basically done sprite wise, and now I just have to fill it with NPCs and events. That might take a little while because I'm planning on doing something special with this place since you'll be coming back to it over and over.
I'm also probably going to upload these progress reports at the end of the month instead of the middle, so the monthly reports actually cover the entire month and not half of it. So I'll see you at the end of october, hopefully with a lot more stuff done!
Thanks for reading!
(crossposted from the DevBlog on Tumblr! http://gamesbynuxill.tumblr.com/)